About us
Global Formula Racing
Global Formula Racing is an international cooperation between students from Duale Hochschule Baden-Württemberg-Ravensburg (DHBW), Germany, and the from Oregon State University (OSU), USA. GFR began our unique global venture in 2009. We share physical and intellectual resources by using advanced communication technology to create two highly competitive vehicles.
Design, manufacturing, and testing occur simultaneously at both schools, over nine time zones and 8770 kilometers apart. Our supply chain management is unique in Formula Student, and it adds an extra dimension to the team. The English language, the team language, is key for cross-border communication.
INTERNATIONAL MANAGEMENT
An international team requires on-point communication. We have a dedicated team focused on organizing the environment around the cars.​
SUCCESS
All of our cars are regular contenders for wins, having achieved multiple top finishes in previous seasons.​
TWO HEADQUARTERS
Based in Corvallis (USA) and Friedrichshafen (Germany), Global Formula Racing reaches around the world.​
QUALITY ENGINEERING
Each student on our team specializes in their own tasks. In addition to their regular university schedule, students learn and gain experience with their time on the team.​
PASSION
We love what we do. Our race cars fuel our motivation to work even harder
PIONEERS
The first and only international team to compete in the Formula Student series​
The Story continues!
Be a part of it!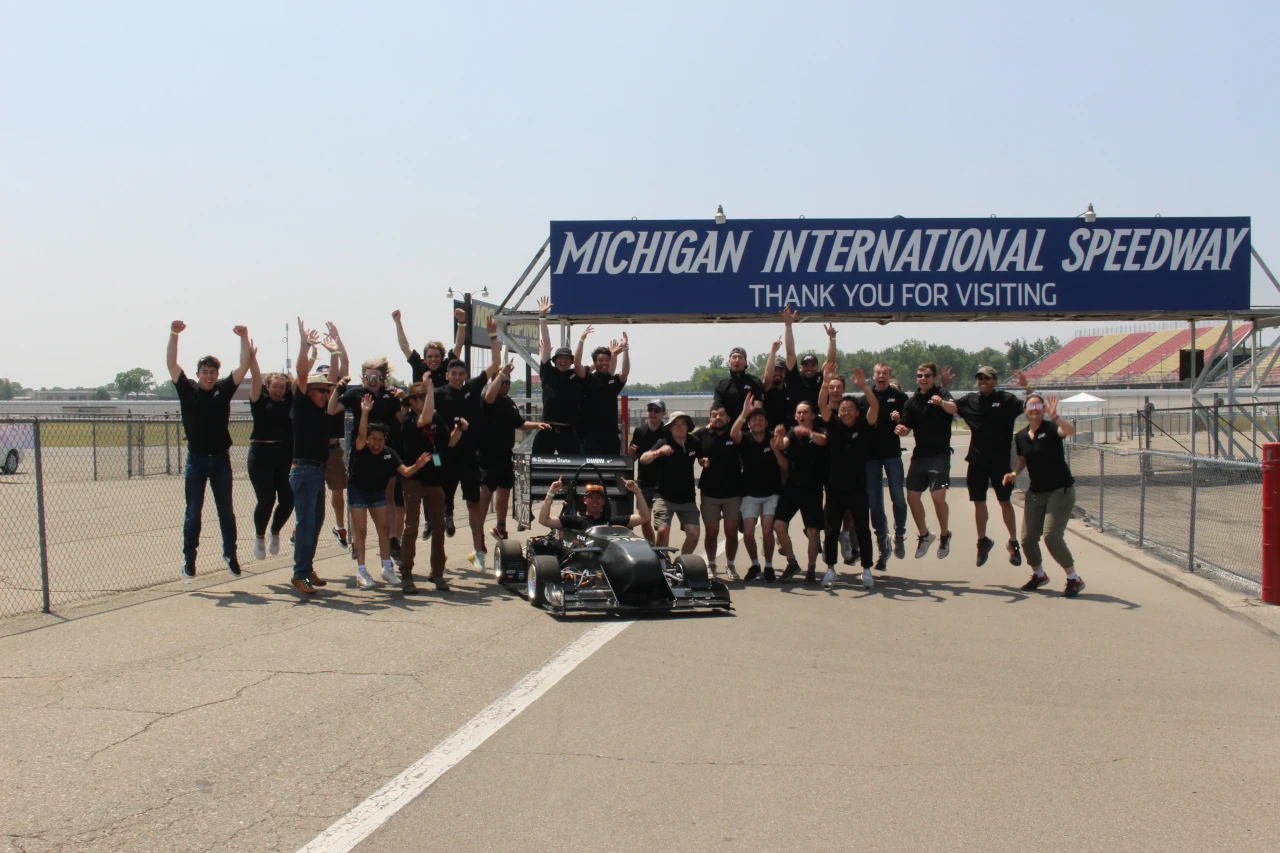 FSAE Michigan 2023 – The first competition
Introducing GFR '23 and a recap of FSAE Michigan! This year we designed an entirely new GFR car, and through hundreds of work hours, we were able to complete it in time for FSAE Michigan! The team was able to get through all tech inspections quickly and efficiently, but unfortunately, on[…]
(Post-)Covid-Updates
Closure of DHBW & OSU At both universities, teaching activities were temporarily suspended completely before the end of the semester. At the DHBW it was on the 12th of March, then OSU followed on 28th of March.This was accompanied by the complete closure of our premises a short time later, which[…]
Team Carting Event
As a tradition, shortly after the start of the new season, we held one of our popular karting events. The aim of these events is to integrate new team members into the team and to strengthen the bonds within the team. There were many fun duels on the track, which reflected[…]